How to object
How to contact the council and others
Other people to contact...
Bowling Green
Application Number 2006/0890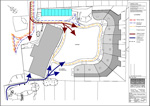 12 one & two bedroom flats .
9 one & two bedrooms houses
a cafe
and an indoor bowling alley
with only 10 parking spaces, some of which are resevered for disabled and managment staff.
All the diagrams for the building can be seen below.
Development of the bowling green (behind clubhouse onto chestnut grove)